ACCOMODATION SITES - DELEGATIONS
University Campus # 1  
Situated in a residential area near all main facilities and sport venues, it is well connected with shuttle bus services. It has 90 mini apartments for a total of 200 beds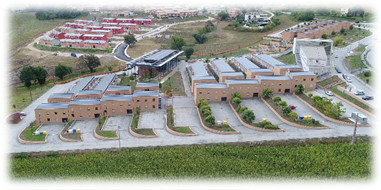 NEW University Campus # 2
In the same area of the University Campus #1, it was inaugurated in August 2018. It is divided in mini apartments for a total of 456 beds.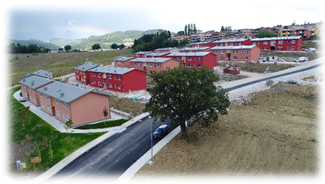 ACCOMODATION SITES - REFEREES
Residential complex "E. Mattei"  
Situated in a panoramic position near all main facilities and sport venues, it is well connected with shuttle bus services. It has 234 single rooms and 29 double rooms.
ACCOMODATION SITES - EUSA Delegates
Relais Villa Fornari – www.villafornari.com
Situated in a panoramic position in front of the sport venues in Camerino