The 9th edition of the EUSA Table Tennis officialy kicked off on July 15 followingn the Opening Ceremony which took place in Benedetto XIII in Camerino, Italy.The ceremony was attended by the EUSA Delegate Andrzej Hrehorowicz, Mayor of the City of Camerino Sandro Sborgia, OC president Stefano Belardinelli and Rector University of Camerino Claudio Pettinari. The special guest of the evening was Valentina Vezzali, famous Italian  Fencing Olympic athlete.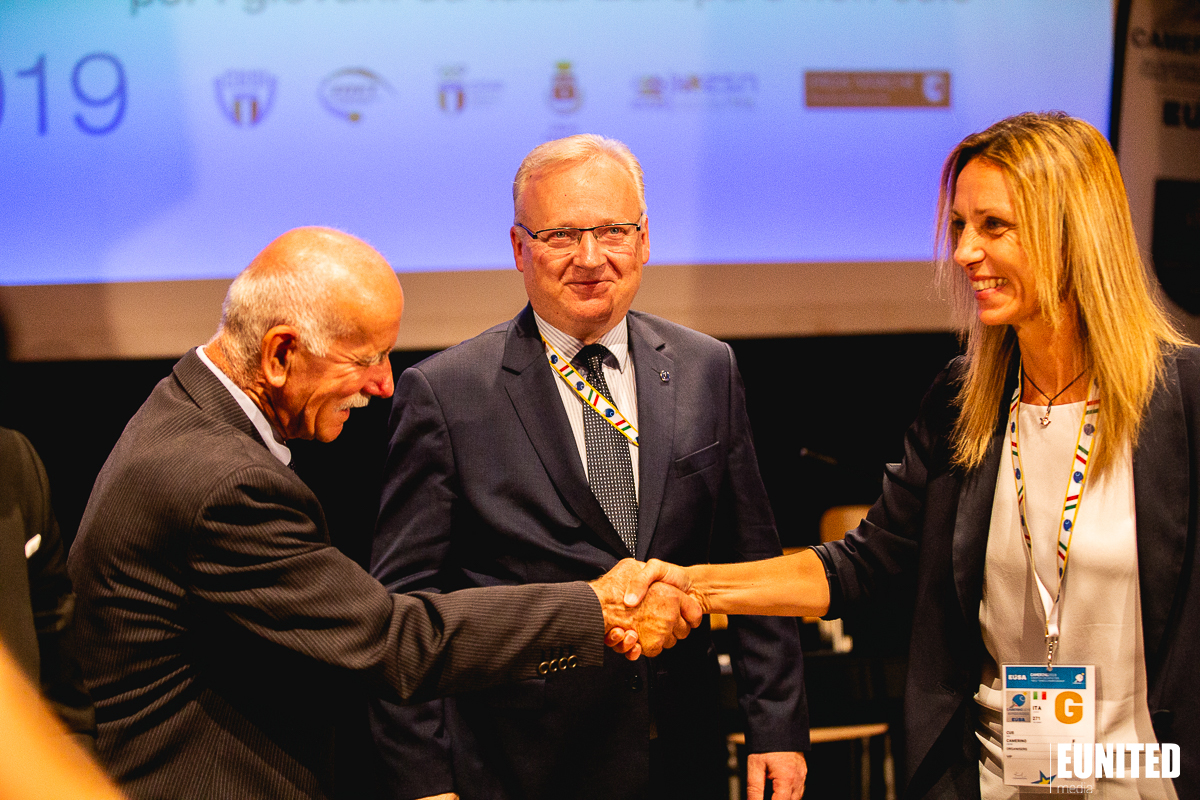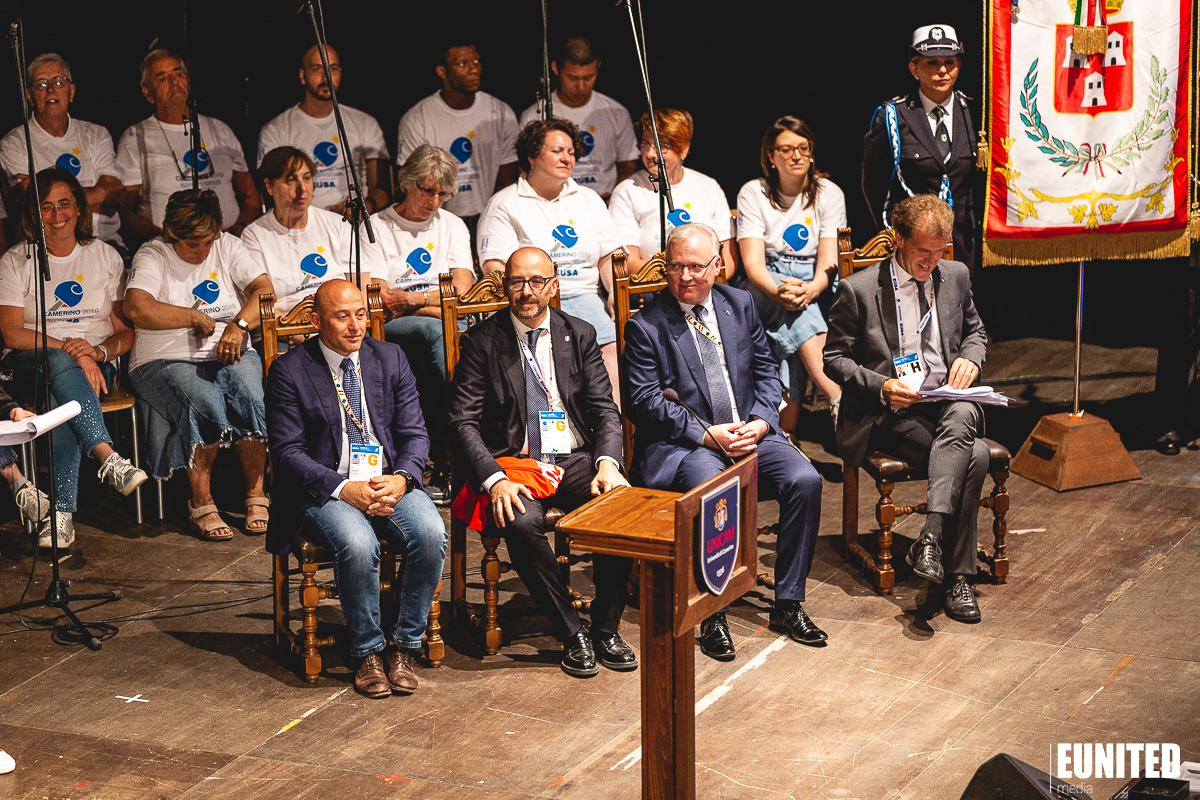 Stefano Belardinelli greeted the participants on behalf of the Organising Committee. "First of all I greet athletes, officials, referees and all authorities here who are listed by Marco Moscatelli and Giorgia Silvestri.I greet and thank in particular prof. Andrzej Hrehorowicz Vice Chair Technical Commission of the EUSA, Matije Krnc Table Tennis Technical Delegate and Ekaterina Ovsiannikova deputy Technical Delegate for Table Tennis."
He also thanked the University of Camerino. "All this is possible thanks to the University of Camerino and I personally thank the Rector prof. Claudio Pettinari who encourages us to always do better".
And finished the speach by thanking the Mayor of Camerino and wishing luck to all the participants. "I also thank the Marce Region and its Presiddent Luca Ceriscioli and the Erdis Body for catering and accommodation, and in particular the Mayor of Camerino Sandro Sborgia. In addition i thank the police and the Associations that helped us. At last, I want to tell you: Let's go Camerino, let's go EUSA. It will be a great European University Table Tennis Championship. Good luck to all athletes!"
This year's EUSA Table Tennis championships will take place from July 15-20, with 20 male teams and 11 female teams, representing 31 Universities from 15 countries taking part.