Day 3 started off with the team matches playing at 09.00 o'clock. Teams were fighting for the final spots for the semi-final phase of the groups.
MEN'S GROUP
Poltava National Technical Yuri Kondratyuk University, University of Artois-Lievin, Sofia University, University of Neuchatel, The State School of Higher Education in Zamošć, Nisantasi University, Magnitogorsk State Technical University and Rzeszow University of Technology were the ones who got the semi-final stage. They will all go head to head tomorrow to try and win it all!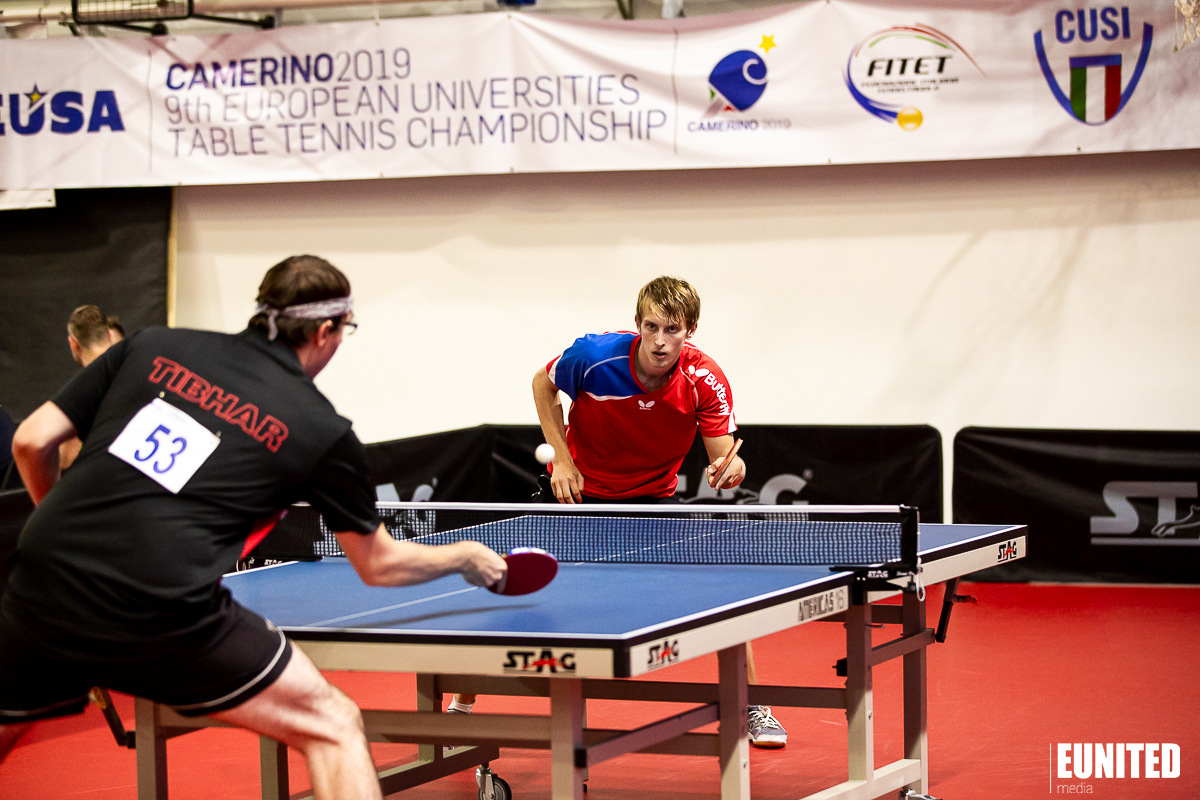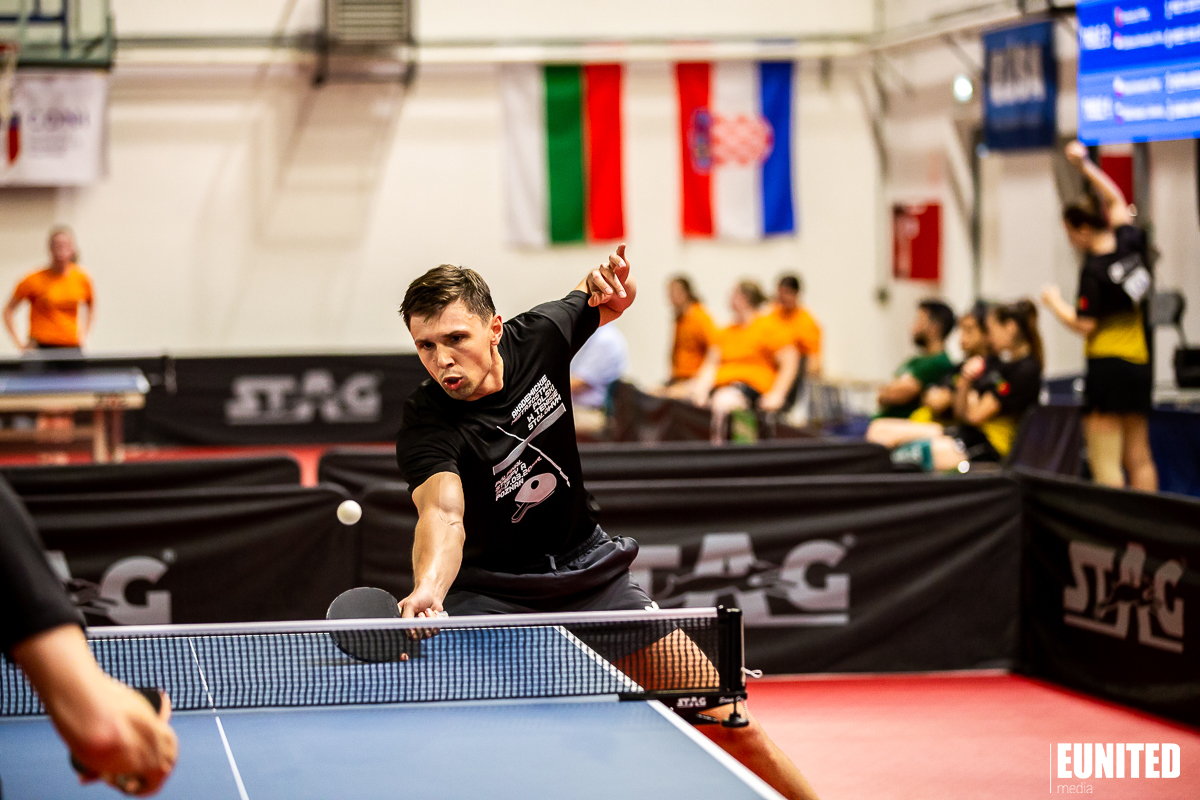 Ihor Zavadskyi, player of the The State School of Higher Education in Zamošć shared with us his opinion and hopes for the tournament. "Beatiful country and the city, accommodation is really well, food also. Equipment is brand new, it's really good, the floor feels nice, they did a pretty good job on the both venues. And we are hoping for a chance to play in the finals", said Kazavanski.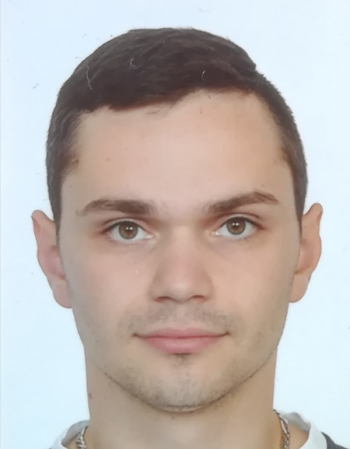 Ihor Zavadskyi                         
WOMEN'S GROUP
In the women's department four University's had the chance to fight for the finals Magnitogorsk State Technical University, University of Nottingham, University of Zagreb and Kazan Innovative University named after V.G. Timiryasov are going head to head for a chance of finals, and possibility of winning it all!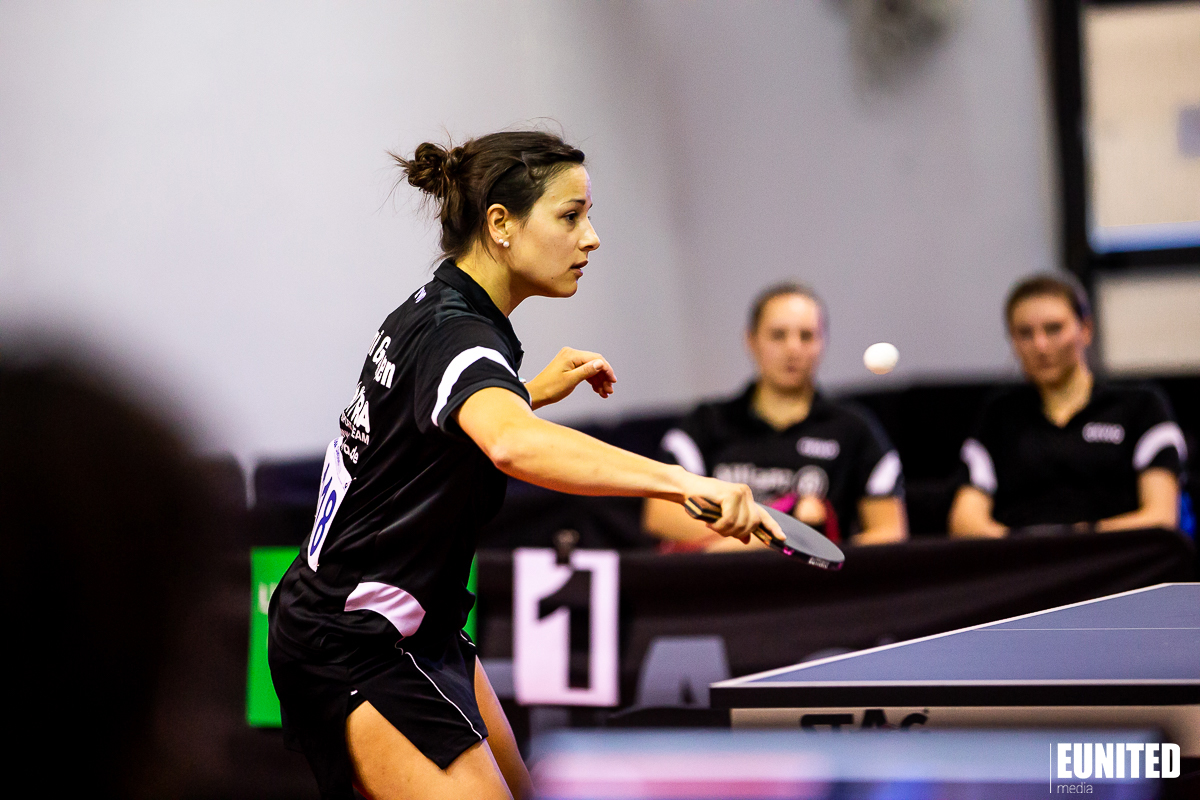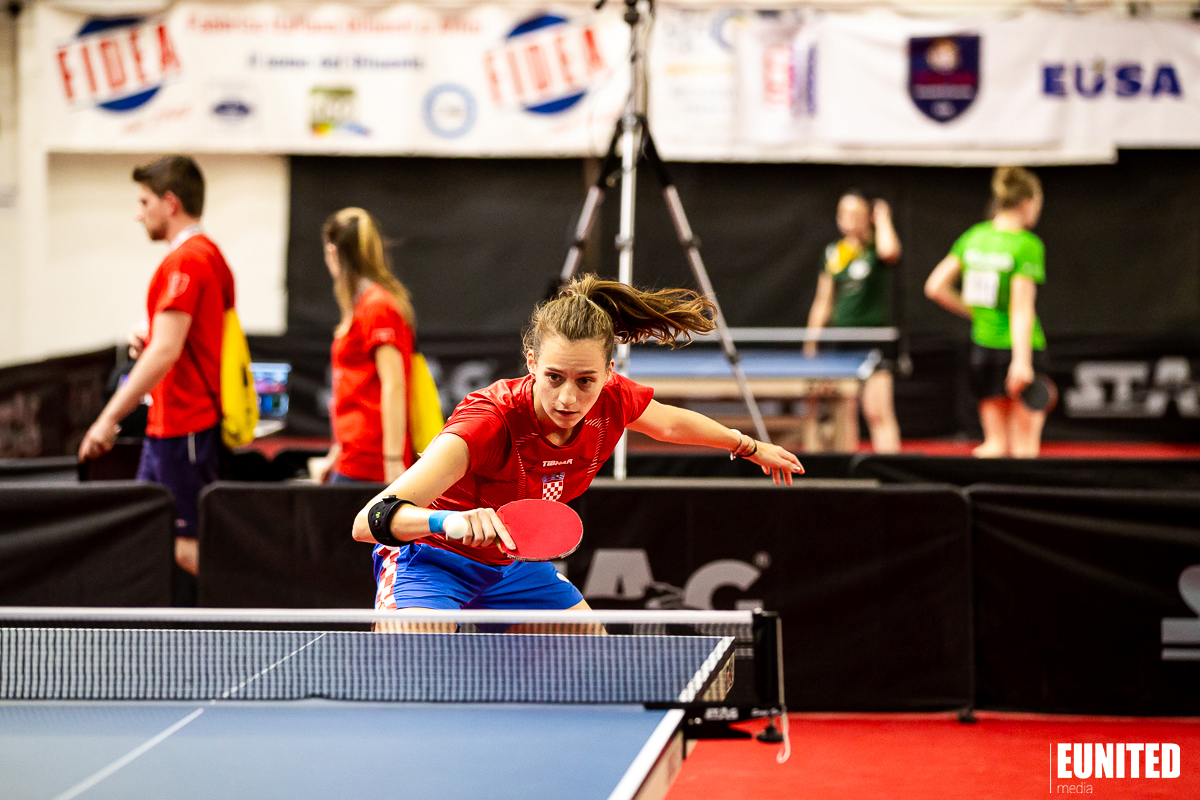 Magdalena Basić, player of the University of Zagreb had to say this about the game yesterday. "The game was intense, even for the viewers, not just for us. We didn't know who the favorite was, but we had the plan to play hard and try and win it. We gave it our all, and it payed back with the win". She continued and added. "The organization alone is good, accommodation is awesome, we actually got brand new apartments. Camerino is the quiet little town, so that feels good.  Our hopes for the tournament are to win it, normally, and we plan to fight hard for the finals", said Basić at the end.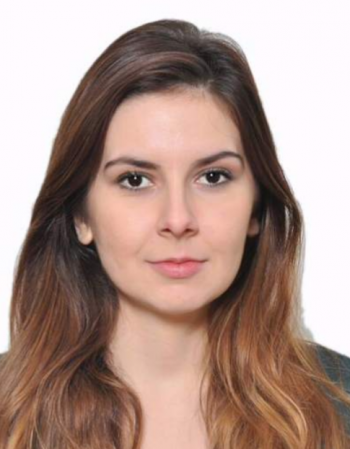 Magdalena Basić